If you are unable to open a PDF file, Adobe has a free software download by clicking on the Adobe Readerbutton below:


High performance Mixers, Bias-Tees, DC Blocks, Doublers, Multipliers, Power Dividers, Baluns, Couplers, In-line Power Monitors, Frequencies upto: 67GHz
RF Absorber: Carbon & MagRam. Foam, Honeycomb, Sheet, Pyramidal. Ferrite Tile. High Power Designs. Specialized Outdoor Products. Dielectric Materials for Antennas and RCS Reduction.

www.millitech.com

Hampton, MA
MM-wave components & subsystems for: satellite, radiometry, radar, remote sensing. Couplers, Freq. Multipliers, LNAs, Amplifiers, Oscillators & Isolators, Switches, Mixers, Quasi-Optical components.

www.e360microwave.com
Santa Clara, CA
Electro-Mech Coax Microwave Switches 1P2T, 1PMT, Transfer & custom Matrixes. Freq: up to 26.5GHz - Life: up to 5M cycles. Hi-Pwr: 500W(cw). custom Hot-switching. Low-PIM. M-series - rugged environment.

www.nsi-mi.com
Suwanee, GA
Measurement Instruments & Systems for Antenna & RCS Testing: Receivers, Sources, Controllers, Positioners, Pylons, NearField Scanners, Compact Range Reflectors, Range & Instrumentation Design Services.
www.trak.com
Tampa, FL
Subsystems-Group: Integrated Microwave Assemblies (IMA), Frequency Sources / Exciters, Ultra Low Phase Noise Sources, Synthesizers, Receivers, Up/Down Converters Switch Filters / Matrices, Precise Time & Frequency Systems, Build-to-Print Services.
Component-Group: Ferrite Devices Isolators, Circulators, Iso-Filters / Detectors / Limiters
www.comtechpst.com

Melville, NY
RF Amplifiers: Solid-State High Power, 5 watts to multi-kW. Broadband SSPA's using LDMOS, GaN and GaAs. Standard & Custom. Module & Rack Designs.
HILL Eng. Div: Hi-Pwr. Solid State Switches, wideband RF Limiters & Receiver Protectors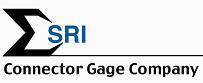 www.sriconnectorgage.com

Melbourne, FL
Precision Coaxial Connectors to 65 GHz. Standard & Custom Designs. Inter-Series Adapters. High Power Designs. Designed & Manufactured in the USA.
www.timesmicrowave.com
Wallingford, CT
Hi-performance Coax Cables upto 110GHz Phase Stable, Milti-Ports, ultra Low Loss, High Power, SiO2, 0dB loss Assemblies, Times-Protect EMI-EMP / Surge protectionLMR cables, LLPL, Low-PIM. SilverLine Test Cables: VNA 110GHz

www.tecom-ind.com
Thousand Oaks, CA
Antennas for: Airborne, Space & Ground
SATCOM Ku, Ka-band. High-Gain Phased Array Datalinks & Ku-band. Man-pack antennas Multi-band Directional.  C2 & Data Terminals, Missile & Munitions antennas http://www..com/
Tracking & Direction Finding systems Pedestals El/Az & Rotator & Controllers
http://inmet.apitech.com
Ann Arbor, MI
Inmet_Division: Powerfilm components (former KDI), Bias Tees, Coaxial Adapters,Fixed Attenuators, DC Blocks, Detectors, Dust and Moisture Caps, Gain Equalizers, Terminations, Opens/Shorts, Pwr. Dividers, Resistors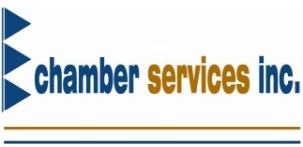 www.chamberservicesinc.com
Garden Grove, CA
Antenna Test Chamber Design&Construction Compliance and Anechoic. Chamber repair upgrades, refurbishment. Relocation Services Absorber Installation. Door maintenance.